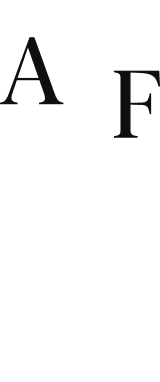 ---
Description
Family/ Matrimonial Law Paralegal
Our legal team is committed to providing each client with quality counsel, innovative solutions, and personalized service. Founded in 2000, the firm offers the legal expertise of its 115+ attorneys, who have accumulated experience and problem-solving skills over decades of practice.
We are a vibrant, busy, and growing full-service law firm looking to add a paralegal to assist and support our Family Law/ Matrimonial Department in Brooklyn. The ideal candidate will have at least 2-4 years of experience as a Paralegal/ Legal Assistant.
Administrative Responsibilities:
• Preparing and drafting motions, pleadings, judgments, statements, documents, and other correspondence (debt and asset lists, child support worksheets, responsive pleadings, etc.)
• Serving as a liaison between the client and attorney and conducting client interviews as needed.
• Preparing trial notebooks and providing assistance in trial settings (as needed in-person)
• Preparing and reviewing discovery packages, including disclosure statements, answers to interrogatories, and production requests.
• Maintaining detailed calendars in Outlook, scheduling and coordinating external meetings as necessary.
• Service of pleadings and discovery documents and demands, assisting in the preparation of various litigation documents.
• Plan and schedule appointments and events.
• Answer inbound telephone calls.
• Implementing and maintaining organized filing systems within the company's files.
• Perform all other office tasks as necessary.
• Experience with filing court documents, including e-filing in Family Court; both state and federal courts.
• Experience tracking court dates and deadlines.
• Experience reviewing bank statements and financial records.
• Must be extremely organized and able to maintain a high case volume.
• Request conflict checks, open new client matters, submit electronic approvals, ass needed.
• Must be familiar with MS Office skills, including Excel, West Law, and Pro Law.
• Excellent communication skills and a polished presentation are also needed.
• Other ad hoc projects as necessary.
Knowledge, Skills & Attributes
• At least 2-4 years of experience.
• Knowledge network statements,
• Previous experience in office administration and other related fields.
• Paralegal certificate preferred.
• Excellent client services and problem-solving skills
• Proactive and anticipatory.
• Solid knowledge of computers and software applications (MS Word, Excel, PowerPoint, Outlook)
• Ability to think clearly and work well under pressure in a busy environment.
• Strong interpersonal skills, with the ability to work effectively and cooperatively with all levels of staff within the office.
Benefits: Medical, Dental, 401K, PTO, and many more! This position is based out of Brooklyn, NY
Salary Range: $45,000-$55,000